How to Brilliantly Rule Social Media Marketing
Core datapoints were reviewed and updated February 2021. This is written for Canadian small businesses (those with five to 100 employees). Unique illustrations are way better than stock images! Ask Mindspin about including custom illustrations (such as the ones in this article) in your marketing.
A social media marketing (SMM) strategy can deliver direct access to a limitless network of referrals, sales leads and engagement data—boosting brand recognition and customer loyalty in the process. Or, it can become a complete headache—a box-ticking exercise that swallows hours and delivers nothing in return.
In this article, we're going to dig into the benefits of social media marketing. We'll explore the most popular social media spaces so that you can think about which might be a fit for your business. We'll consider what makes a good social post. And finally, we'll explore how blogging, public relations and search engine optimization can be maximized in your social media program.
What is Social Media Marketing?
The best social media marketing strategies use relevant social media platforms to deliver marketing communications and branding goals. They build relationships and create a buzz around your business. Additionally, they introduce your products and services to both the people who are searching for them at that moment and those who may find them useful at a later date.
Now, more than ever, a social media marketing strategy is vital to customer engagement. If there's one thing we've learned from 2020, it's that businesses are being scrutinized by their social media audience. A global pandemic, social justice protests and increased online shopping have changed the landscape of marketing. Unlike traditional, one-way marketing, social media marketing opens a dialogue between your business and your audience, giving consumers a never-before-seen glimpse into the culture that drives your brand.
The Benefits of Social Media Marketing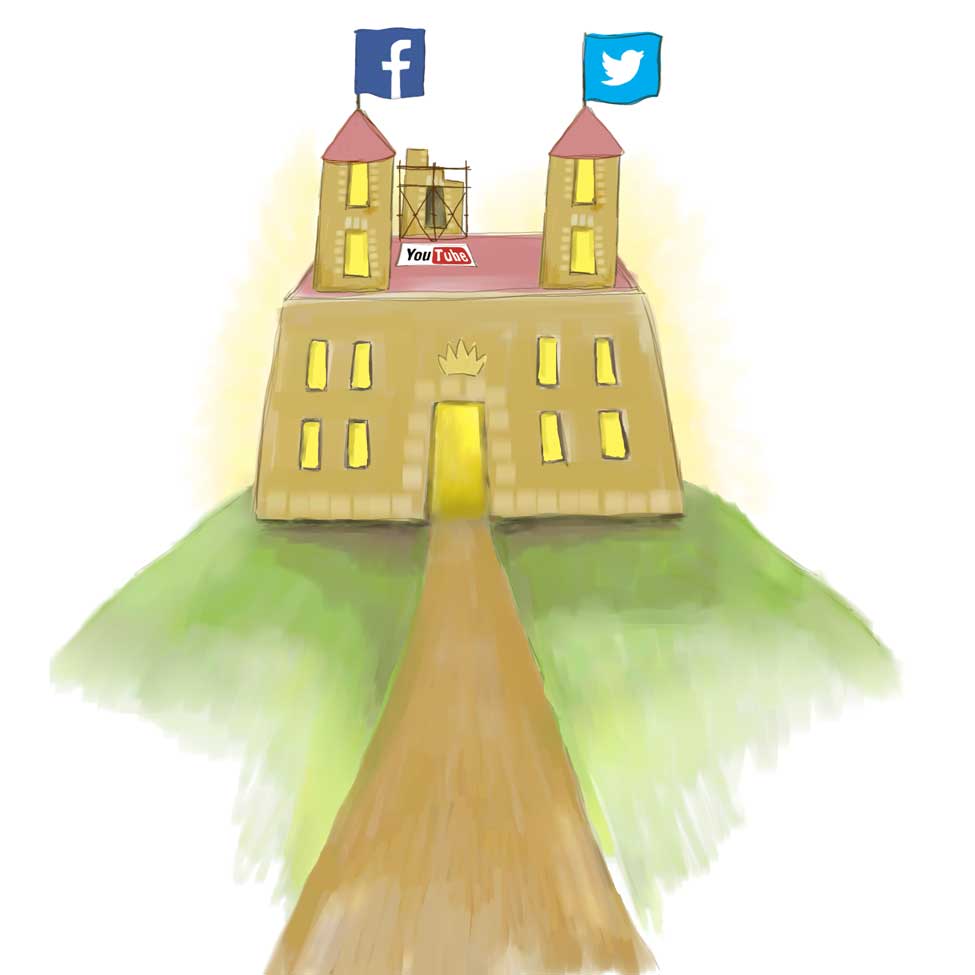 Building Your Brand
One of the biggest advantages social media marketing offers is the ability to share your distinctive brand story. Social media is a space where you can speak out for the issues that you and your customer are passionate about and express your brand values–building deeper connections. People do business with brands they trust, so giving your brand a voice that resonates with your customers is essential.
Maintaining an active presence on social media increases your brand's visibility, attracts new prospects and ensures existing customers don't grow apathetic. But don't forget the most significant advantage of social media marketing—the opportunity to engage in a two-way conversation.
On social media, customers can interact with your brand like never before. They can assess the quality of your customer service, credibility and authority without ever stepping foot on your premises or placing an order. A great online experience can also lead to referrals.
A well-managed social channel shows your audience exactly what your brand represents. That message could be enough to win them as customers and nurture their loyalty.
Increasing Sales Leads
Social media marketing can deliver insight and opportunity, both of which are essential to maximize sales leads.
The ability to monitor what customers are saying about services, products and competitors gives brands a relatively unbiased overview of their market and the factors that influence consumer behaviour. These findings can then be used to start topical conversations or address issues; both actions are likely to generate sales leads.
Insight gathered through social listening also can be used to inform wider marketing and even organizational strategy. This enables businesses to adapt their services to meet the stated needs and expectations of their audience and attract new customers.
At the other end of the spectrum is the power to influence customer actions. Every post represents an opportunity to encourage an action that, eventually, may lead to a sale. Frequent posts broaden the reach of your brand and increase visibility. The more people that know about you, the more leads you're likely to get.
It's important to remember that while every engagement won't lead to a sale, every positive engagement will boost the likelihood of a deal further down the line by increasing the visibility of your content. For many B2Bs, the folks liking and sharing your content are primarily your supporters rather than customers. Some buyers will engage with your content, but many quietly observe it. So, create valuable content without unnecessarily stressing over engagement numbers alone.
Boosting SEO Authority
When it comes to deciding how a website ranks, Google algorithms focus on the metrics that show your website is delivering a great user experience. Original content, lots of traffic, low bounce rates and backlinks from other high-authority websites are all thought to be among the biggest indicators of quality. It appears that social share can also have an impact.
For the moment, the number of native engagements on your social channels will have no bearing on your overall SEO (search engine optimization) authority. However, the frequency with which your website's blog posts and content are shared on social media might. If this measure of quality is out there, and it seems likely that it is, then a high number of social shares could boost your website's search ranking. We'll discuss social SEO in more detail further on.
Increasing Visibility
Social media platforms are search engines. They might not look like Google, Bing or Yahoo, but users are just as likely to discover your brand through a social media search as a web search. It's essential that you label your content correctly, post regularly and interact with your users to ensure your brand remains visible.
Increasing your visibility on these platforms not only introduces you to an entirely new and potentially international audience but also ensures that past and existing customers alike remain aware of your brand, products and services.
The Takeaway
People don't identify with impersonal businesses; they identify with people who share their values. Giving your business a human voice helps to encourage engagement and loyalty, and social media marketing can be the perfect way to establish your brand personality.
The Most Popular Social Media Spaces

In this fast-paced world, understanding how best to engage and communicate with your audience is the key to achieving success. And to do that, you need to know where to find them.
Understanding Key Social Spaces
Different social spaces (social media platforms) appeal to different audiences. Brands that achieve high engagement levels on Instagram might struggle to attract attention on X (formerly Twitter), while big hitters on YouTube could fall flat on Pinterest. To maximize engagement on any social media platform, you must first understand its users and their motivations.
Facebook
For many people, Facebook is synonymous with social media—and rightly so. This heavyweight of the social media world boasts 2.8 billion monthly users1 from every corner of the globe, with 80% of Canadians checking in at least a few times each week. Membership is high in all adult age groups.2 Originally a photo-sharing website, Facebook has evolved into a full-blown communications tool with live chat and messaging features.
The introduction of editorial features and live broadcast components means Facebook is now also a major source of news* for its global user base. In fact, 36% of U.S. adults get some or all of their information on news topics from the social media giant.3 On the search engine front, Facebook is a relatively trusted platform with global reach and ever-expanding social importance. Members of Facebook are highly active in comparison to other social media platforms and are more likely to share and repost content from others.2
*2023 update: Meta is blocking access to news on Facebook and Instagram in Canada in response to Bill C-18, the Online News Act, which requires tech giants to pay news outlets for posting their journalism on their platforms.
LinkedIn
The only exclusively professional network, LinkedIn really is in a league of its own and has nearly 740 million global users. The site focuses on highlighting individual skills, attributes and knowledge. It is the leading platform where the people behind a brand are visible in their own right.
LinkedIn is the only major networking site where the 45-to-54-year-old demographic reigns supreme, with 44% of Canadian social media users in this category owning an account.2
Viewed very much as a professional tool, engagement on LinkedIn peaks Monday to Friday during business hours. In direct contrast to the more personal social networks, only 20% of Canadian LinkedIn users log in daily, with the majority (27%) accessing their accounts a few times a month.2
All of this makes LinkedIn the perfect platform for connecting those in the B2B sector with executives and decision-makers. That said, brands hoping to achieve a consistent level of engagement on this channel will have to publish content much more frequently than they might on Facebook or X.
YouTube
YouTube's popularity has continued to increase, taking the platform to over 2 billion global users. In Canada, YouTube is the top video-streaming website, and nearly 66% of Canadians over the age of 18 watch content on the platform at least once a week.2 In Canada, 18-to-34-year-olds form the largest group of users.2
Brand reliance on YouTube is on the rise, in part due to the ease with which YouTube-hosted videos can be embedded into other communications—including websites, emails and presentations. The platform also offers significant opportunities for engagement. In the U.S., YouTube reaches more 18-to-34-year-olds than any cable network.4
More than 70% of the total global users view videos via mobile devices, streaming them for an average of 41.9 minutes daily.5 The "how-to" category of videos remains one of the most popular across all demographics. So, if you're looking for a channel to engage with your audience, showcase your expertise and establish your brand as a go-to, knowledgeable resource, YouTube is one of the best.
Instagram
Mobile- and video-sharing network Instagram has recently grown in popularity, with 43% of Canadians now active on the platform2—making it less popular than Facebook and LinkedIn but outgrowing X, Pinterest and LinkedIn.2 That said, 57% of users log in at least once a day.6 So, if this is where your target market hangs out, you have a good chance of catching its attention.
Instagram is most popular with 18-to-34-year-olds, with 70% of Canadian social media users in this age range signed up to the platform. If you are targeting those over 54 years old, then Instagram may not be the network to do it on; only a quarter of 45-to-54-year-olds in Canada have an Instagram account.2
Pinterest
Image- and video-sharing site Pinterest is an interesting network. Launched in March 2010, it was late to the social party, but that hasn't stopped it from accumulating a devoted following.
While it doesn't rival Instagram's 1 billion active monthly users, Pinterest does boast an impressive 459 million global users.7 In Canada, most Pinterest members are pretty evenly spread between 18 to 64 years of age. Interestingly, it is one of the few social media platforms with a strong gender bias. It turns out that women are more likely to favour Pinterest than men.2 In fact, Pinterest is a favourite for women, second only to Facebook.2
Pinterest has enjoyed a boost in popularity, and the number of Canadian social media users who own an account has increased to 41%.2 In 2018, Pinterest announced they would be opening their first office in downtown Toronto due to their strong Canadian user base. They cited that Canadians save 4.5 million ideas on Pinterest each day.
For visually-orientated brands (think design, construction and crafts), Pinterest offers interesting benefits over Instagram. The opportunity to connect directly with individuals is limited to comments, pins and follows, which means it's not a forum for in-depth discussion and debate. It is the perfect spot, however, for sharing ideas, getting inspiration and motivating your followers. When it comes to positive engagements, building a following, establishing brand credibility and generating sales leads, Pinterest is the preferred platform for creative brands.
X (formerly Twitter)
As of 2020, 42% of Canadians owned an X account.2 Compared to the 80% of Canadians who are Facebook users, it doesn't look like a lot—but it actually makes this social network a contender for third most popular in the country (along with Instagram and Pinterest). The bulk of adult X members in Canada are aged 18 to 54.2
X began life as the microblogging platform known as Twitter, allowing users to share stories and insights in messages of 140 characters or less. Now, it is a major news source to its 335 million global monthly users. This short-form messaging provides news to 25% of U.S. adults.3 Interestingly, it provides first-hand accounts of disasters, attacks and accidents in real-time, often hours ahead of the press and official news cycle. X is also the number one platform for government leaders. In fact,189 governments and heads of state have an official presence on the platform. People add hashtags to categorize their posts, allowing followers to search for content that interests them and enabling all users to take part in live conversations.
The Best of the Rest
Yahoo's micro-blogging and sharing platform Tumblr has been around for nearly a decade and, as of January 2021, has 327 million active monthly users, again skewed toward the younger Millennial and Centennial audiences.8 The future of the platform is relatively uncertain. After a ban on "adult content," Tumbler suffered a loss of 1/5 of all users. Yahoo continues to struggle on several fronts, but for the moment, at least, it's a good spot for native advertising targeted at the under-35s.
Many of Snapchat's early adopters are now reaping the rewards of identifying this mobile video- and photo-sharing network. With 397 million monthly users (and 238 million daily),9 this is one of the youngest-skewed platforms, and more than half (54%) of Canadian Snapchat users are aged between 18 and 34.2
Now a favourite social network among Millennials, Snapchat is becoming increasingly popular among people in older demographics, as well. Struggling in 2018 due to a poorly received redesign and pressures from competitors, usership declined over the year. However, new features such as Spotlight and Stories have attracted users of all ages to the app.
The advertising and brand development opportunities on Snapchat are really limited only by your imagination. Capable of supporting multiple interactive features, Snapchat video ads give brands an unrivalled scope to get creative and interact with their audiences. Custom-made geolocation filters are fantastic for engaging with customers on your premises or at an event, so they're great for showcasing your work and increasing brand visibility. The promotion choices are almost endless.
TikTok is the new kid in town, and it has taken off, especially with teens. Launched in 2018, TikTok has 800 million monthly users, surpassing LinkedIn, Snapchat, X and Pinterest.10 The 18-to-24 crowd makes up almost half (42%) of global users.10 This increasingly popular app is a social channel to watch.
While Snapchat's many features revolutionized the way users create and share videos, TikTok takes it to a whole new level with green screen technology, viral challenges and stitches—where a user can reply, react or add to an original user's content. The possibilities for customer engagement are endless.
A Word About Stories
Originally a Snapchat feature, Stories have taken off in the last year. Stories are short videos that disappear (almost) never to be heard from again. Every day, 500 million people look at Facebook and Instagram Stories. Even LinkedIn and X have gotten into the story game, with Pinterest already testing the waters in the U.S. So why are they so popular?
First, Stories disappear after 24 hours, so you can keep your main feed on brand as part of your social media marketing strategy while highlighting a product or customer engagement in a unique, short-lived way.
Second, if your business is looking for fun and distinct ways to engage with your audience through polls, quizzes, gifs, music, stickers and more, Stories is one of the best ways to get noticed.
The Takeaway
With so many social channels to choose from, picking the right networks to showcase your brand is not always easy. Remember, the social media marketing channels that work well for one brand might not necessarily be the best for yours.
Choose your platforms based on your target audience and their online behaviour. Don't select a social platform simply because it is the most popular, the one you are familiar with, or the space your competitors use. Instead, take the time to understand what your brand has to offer and the social networks where that is most appealing.
Opening a social media account is easy, but maintaining it takes planning, skill and time. An inactive social profile will damage your brand reputation—so don't take on more than you can manage.
What Makes a Good Social Post?

From your logo to your shop front to how you interact with your customers, your brand already has an identity. This identity is a collection of features that instantly springs to mind when someone thinks of your brand. Your social posts are an extension of that identity, and if you want to create a social strategy that gets results, it's essential to understand what makes a good post.
Understanding Brand Voice
Every piece of written content has a tone. If you were to pick five lifestyle blogs at random, each would sound very different, even if the topics covered were identical. The difference between them is the style in which they are written. This tone reflects the personality of the writer, that person's humour and, in many cases, their attitudes and prejudices. It is the mood of the writing, and it is influenced by choices in vocabulary, phrasing and grammar.
Your brand also speaks in a distinct tone, and it affects how your customers perceive your business. A disruptive tech startup, for example, might choose an informal voice. Casual phrasings, conversational grammar and slang words will emphasize how different, contemporary and unfettered this new venture is. If a more traditional business—an accountancy firm or a business consultancy, for instance—were to communicate in a similar style, customers would instantly question its competence and professionalism. This is why it is essential that your brand voice suits your brand.
Brand communications are an extension of brand identity. For many, they will be the first introduction to your business; for others, their most familiar component. You must ensure that your brand speaks clearly and consistently. For example, you can ensure that each communication piece uses the same flavour of language and humour. All of this helps to build a recognizable brand people can trust.
Targeting Different Audiences
To develop a good strategy, you need an understanding of how and when your audience uses social media.
Business-oriented posts are likely to coincide with the working day. Generally, people are most active before 9 a.m., during the lunch hour from noon to 3 p.m. and after 6 p.m. Also important, people following business-oriented content are often looking to network, advance their careers or gain industry insights.
Personal-oriented posts often achieve the most engagement late in the week and during the weekends when people are actively socializing, making plans or looking for inspiration.
The statistics relating to peak hours of use for each social channel change. You can determine exact details by observing patterns online or doing an online search for the latest statistics.
Like traditional marketing strategies, targeting a specific audience requires an understanding of where they are and what they're looking for at the time. Try providing do-it-yourself inspiration on Pinterest on a Saturday morning. In like manner, it could be most effective to offer useful insight on X on Wednesday at lunchtime. By thinking in this way, brands can ensure the right people see their content at a time when they are most likely to engage.
Adapting to Different Channels
Posting the same content on multiple social channels may not be an effective social strategy for your brand. Each social platform appeals to a specific demographic and set of user expectations. Your posts need to be platform-specific if you want to achieve maximum engagement and visibility.
Facebook
The essential thing to remember about Facebook is that it is a very personal platform. People use it to connect with friends and family, so it is not the place for a hard sell. However, for a business page, Facebook is where your customers will go to check your business hours, read reviews or shop your store. From Stories and Marketplace to Watch and Groups, Facebook has made it easier for your audience to see your posts without getting lost in their feed.
Keep your posts entertaining and engaging; make sure they offer value and show a human touch. Answer questions you know are of interest to your audience. Tell stories that people can relate to or share content that evokes an emotional response. Your opportunity for longer campaigns with deeper engagement lies within your business page and how you connect with your audience.
Videos achieve higher levels of engagement than images on this channel.11 Always accompany a post with an image and keep your text as short as possible. It might be friendly but don't forget that your Facebook post has a job to do. Include a call to action or a link to introduce prospects to your website or profile page in some posts.
Instagram
Instagram is where brands connect with their audience in a uniquely personal way through moments and images rather than words. Business accounts on Instagram average 0.96% engagement per post,6 and images do better on Instagram than other types of content.
Added in 2018 and 2020, respectively, IGTV and Reels have taken user engagement to a new level. Businesses can post longer videos that highlight their products. Based on where the Instagram algorithm ranks a video, it may show up in the search or Reels tabs of a user's account.
All too often, hashtags are an untapped goldmine. Users are allowed up to 30 hashtags per post. Instagram autosuggests similar hashtags as they are being typed, and these are worth their weight to a social media marketing strategy. Viewers who follow those hashtags will now see your post in their feed, even if they don't follow you.
LinkedIn
LinkedIn is a professional platform, so every brand communication on this network must reflect that. It's likely inappropriate to share the funny cat meme that went down well on Facebook.
This is also the only platform where the individuals behind your brand are on complete display. Make sure they are aware that any content they publish to Pulse or their news feed is a reflection of your business.
While it may be true that LinkedIn is considered a professional business space, there is a recent move to be somewhat more personal, or perhaps more personally vulnerable and authentic, on LinkedIn.
A successful LinkedIn strategy focuses on demonstrating that you are an authority in your field. On this platform, you are your brand. Hosting discussions, posting questions and engaging directly with other industry leaders is the best way to prove your knowledge and expertise.
X (formerly Twitter)
X users are far more comfortable with the hard sell—provided it delivers value. Use this channel to provide useful information. Include links so users can track down additional resources, and add appropriate hashtags as a way to group the message to related conversations.
Remember, X is seriously fast-moving; your message isn't going to sit in a news feed for long. Questions, statistics and insight are the keys to making sure your posts stand out. Images attract more retweets than written content, so infographics and eye-catching pictures that highlight a point are excellent for increasing engagement—and, by extension, brand visibility.
Now let's talk about hashtags strategy in more detail. They might seem innocuous, but inappropriate use can make you look like an amateur or, at worse, negatively affect your brand reputation. Limit your hashtags to two or three per tweet, and make sure you have thoroughly searched each before you include it. Not every conversation on X is one with which you want to find your brand associated.
Pinterest
Pinterest is a creatively-driven platform from which most users are seeking either inspiration or solutions. Posting a variety of images that addresses both is critical for maximizing engagement.
The biggest rule on Pinterest? No stock images! Your content must be creative, top-quality and unique if you are going to make a great impression on this channel. If you don't have anything original to share, use your expert insight to create helpful boards that address a need relevant to your audience.
What Not to Post
We've all seen them—offensive posts that were meant to be funny, insights that veer just a little too close to personal opinion or content riddled with errors. These are the posts that put your brand on the map for all of the wrong reasons.
When you're managing a social business channel, you are representing that business. All of your content should be on-tone and professional. Negative comments of any kind have no place in a brand social post, nor do observations on competitors, lewd or aggressive language, politics or any other potentially divisive subjects.
As a general rule of thumb, if you have to think twice before posting or you feel an overwhelming emotional need to respond immediately, your content probably falls squarely in the "what not to post" column.
The Takeaway
The social media world is a fast-paced environment where the platforms and their features change rapidly. The best content is based on a solid content strategy that attracts attention, presents solutions and connects with audience interests and values. As a result, content can increase both brand visibility and credibility in the process.
Blogging and Social Media Marketing

Think of your blog as an online magazine. In effect, a channel that tells the world about your business, its services and values. Your blog has the potential to drive organic traffic to your website, attract new customers and keep current clients engaged. It is one of the most powerful online marketing tools available.
Supporting your blogging activities across your social media platforms is an effective way to turn your company blog into a lead-generating machine. Firstly, it introduces your blog content (and, by extension, your brand) to a broader audience. Secondly, engaging articles add value to your social channels by giving your network an incentive to follow you and engage.
What's the Point of Your Blog?
A blog is a source of information about a topic or set of issues. Really, it's a collection of informational articles that become a resource to your audience.
One of the significant advantages of blogging is the value it adds to your social channels. Unique-content assets, such as blog articles, are essential in building a valuable social media channel that attracts followers and generates sales leads. Without original content of your own to share, you have nothing to encourage people to follow you. Instead, you're left sharing someone else's content, potentially helping to drive traffic to a competitor's website.
Another significant advantage of creating a library of article resources is the opportunity it presents to build and develop your brand. On the one hand, short social media posts are great for communicating directly with your followers. On the other hand, blog articles are your opportunity to more deeply establish your brand personality, credibility and authority. Well-written, unique and valuable content has the power to increase SEO authority, showcase your business's values and establish your website as a go-to resource for trustworthy information.
Align Your Blog with Social Media
To nail blog marketing, you need to promote blog posts with real value, which comes from articles that address questions your audience needs to be answered. You also need to make sure those posts are visible at just the right moment (that is, when people are looking for them).
The easiest way to tick all of these boxes is to create a social post calendar, a plan to promote your blog articles across social channels. Consider seasonal events, dates when search traffic peaks on specific keywords and the kinds of questions your audience asks throughout the year. Plan your social posts and make sure you are promoting these seasonal articles on social media at the time when they are most relevant. This means sharing them when your audience is most likely to want to see them. Once you understand what people are looking for and when, it's much easier to put the right content in front of them.
If Mindspin is creating your articles for you, you already will have a strategy from which to refer, as you build your social post calendar. Of course, we can also create your social post calendar and manage your social posts on your behalf.
Remember that social media isn't just a space for sharing content. It is also a great spot to get new ideas. Fantastic insight and content ideas that interest your audience can be gleaned from blog articles others are sharing. Indeed, trending news and topics—and any comments on previous posts—are informative.
Selecting the Best Channels to Showcase Your Website Articles
Discovering which channels work best for your brand will require knowledge of your target audience and a little trial and error. It's important to monitor the number of people that click on your social post to reach your blog. At the same time, don't forget to assess the bounce rates on your website. (Ask Mindspin to set up your website analytics and report on bounce rates, conversion rates and more.) Two hundred readers who stick around and actively engage with your content represent a far greater success than four hundred click-throughs that exit in two seconds.
Planning Your Social Posts
Of course, it may seem daunting to develop content weeks or even months into the future. However, a social post calendar is the best way to ensure maximum engagement and the best use of all information that is available. You will need a schedule for each social platform. Generally, we recommend focusing on one or two key channels to start.
Audience
Like any other aspect of your social strategy, your target audience will have the most influence over your blogging schedule. Your LinkedIn followers, for example, will have very different motivations and interests than your Facebook followers.
If you want to create a buzz around your brand and increase visibility, then the content you curate and produce must meet the needs of each of those goals. Consider the people who currently follow your brand, those you wish to attract and their motivation for reading your blog. Don't blindly post every blog article to every social space. Instead, tailor the content you share on a channel to the audience you are targeting on that platform.
Timing
What's the best time to post? That's another factor that will vary between audiences and platforms. To begin, schedule your posts throughout the week across an assortment of days. You can also gain intel by investigating your competitor's social sites to determine the days and times for which their posts get the most engagement.
By mixing up the days you post and by monitoring engagement, you will start to get a feel for when your audience is most active on the platform. Once you have this information, you can schedule future posts to coincide with these times.
Scheduled seasonal posts aren't the only content you need to share. It's essential to cover breaking news and topical articles for maximum visibility and to establish your brand as a knowledgeable resource. This real-time content isn't something you can schedule, so keep an eye on trade and popular press. Be ready to produce relevant information as it hits the news cycle.
Formatting
Formatting is just as important as content and will have a significant impact on engagement. Eye-catching images and enticing copy—headlines and text—are great for driving traffic to your website. Make sure your images are the right size and of the best possible quality and resolution. Use original, fresh images that support your brand personality. Minimize the use of stock images. Another tip is to avoid shots that look unnatural or overly posed since they may come across as fake or insincere.
Don't forget that social networks are search engines, too, and they all handle content differently. Make sure your social posts are tagged correctly so interested users can easily find your content. Use strategic hashtags. Tag your images by location to help people find your content organically, by location.
Content
Original, valuable content is the key to driving traffic to your website and boosting SEO. It also shows your audience how committed your brand is to delivering excellent service. Ensure that your website has a continual supply of sharable blog articles that answers a need. If you don't have material worth reading, don't post at all.
Scheduling
When you are scheduling your content, you need to hit the right balance between inspiration and promotion. As a general guideline, we recommend sticking to an 80:20 divide, with 80% of your content written as inspirational content and the remaining 20% used to promote your products or showcase your services. This proportion will ensure your social channels remain valuable and engaging while generating sales leads.
The Takeaway
Blogging is a valuable addition to any social media marketing strategy. It increases the amount of original content you have to share, drives more traffic to your website and delivers more opportunities to connect with your audience.
Social Media Marketing and Public Relations

With so many spaces for the public to connect with your brand, managing your reputation has never been more important or challenging. An established communications strategy, with response and engagement management guidelines, is critical for ensuring your business sends out the right message.
Brand Perception
Public relations (PR) encompasses a suite of activities designed to influence the public perception of a brand. From customer service to press coverage and social media engagement, those managing PR have to consider how each interaction with—or exposure to—the brand will influence people's opinions of it.
Customers relate to brands in much the same way they relate to other people. Friendly, personable interactions are the key to establishing trust and loyalty. Social channels, with their one-to-one engagement, are the only place where you can truly humanize your brand, as opposed to the people representing it. A well-managed social media strategy offers huge brand-building benefits.
However, as social media becomes more pervasive, consumers become more demanding. Most internet users expect to receive online assistance within an hour. This means that if you're not responding to engagements promptly, you could be frustrating your online community. And frustrated customers won't recommend you. Some practical tools are available when you cannot respond immediately. For example, you can set up an auto-reply in the Facebook messenger of your Facebook page. Your message can indicate when the person can expect a response and perhaps a few additional helpful resource links.
Reviews and Recommendations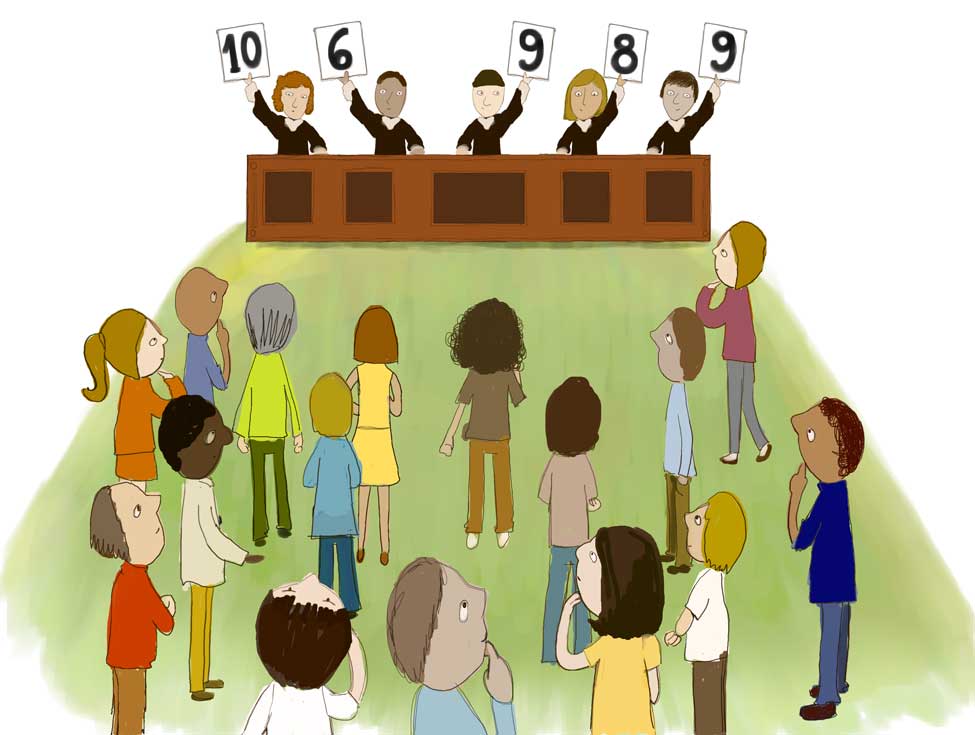 Reviews and recommendations influence brand perception. Once consumers become aware of a product, online reviews steer most purchasing decisions.12 Facebook has features that allow users to leave reviews on your page. YouTube hosts many product review videos. Many product and service review websites also exist.
Product reviews are the most important factor in deciding to purchase (88%), even over brand name (71%), social influencers (10%) and celebrity endorsements (5%). More than half of consumers read reviews on their mobile devices while in-store to purchase a product.
Most people trust reviews from their family and friends. Additionally, most consumers trust recommendations from strangers. Though there is growing skepticism over the validity of online reviews, it is still important to manage reviews of your brand. After all, it may only take only one tweet, post or pin recommending (or criticizing) your services to influence public perception of your brand.
Managing Engagements
With so much riding on your social strategy, the key to success is having clear guidelines in place to help you manage engagements—both good and bad.
Keeping Your Replies 'On-Tone'
Maintaining a consistent brand voice isn't just about ensuring your posts are "on-tone" and an accurate reflection of your brand's mission, values and audience. Your responses also need to reflect your brand personality and should mirror the style of your wider brand communications.
Responding to Positive Comments
It's always nice to get positive feedback, and it's important to let people know you appreciate their input. Still, replying to every post isn't always possible. When it comes to choosing which comments to respond to, prioritize the posts that ask a question, make a request or highlight areas for improvement. Acknowledge as many of the remaining posts as you can with a simple thanks, like or retweet.
An unusual approach can really set you apart from competitors and help to establish a positive perception of your brand. Send vouchers or even freebies to a few followers who post great pictures of your products. Support brand ambassadors by reposting their content, or ask a positive commentator for their thoughts on your up-and-coming product. People respond positively when brands take the time to engage with them directly.
Responding to Negative Comments
Negative customer comments are rarely wholly unfounded. The user might have embellished their complaint, but there will often be some truth to the criticism. Treat these interactions as valuable and vital feedback; after all, these users are highlighting areas where you need to improve.
Respond, Ignore or Delete?
Not responding is not usually the best choice. Reply as quickly as you can, but keep the conversation private—Facebook, Instagram, X and LinkedIn all have private-message functions. Once the problem is resolved, reply to the comment and explain how it was rectified so other users can see you took action. Don't forget to follow up a few days later and check to ensure the customer is happy with your fix.
If the commenter does not respond privately, respond to the comment explaining that you value their feedback and have attempted to resolve the issue in private. Those looking to cause trouble will usually respond once you engage them publicly and are likely to inflate their grievance in the hopes of provoking a response.
Do not get drawn into a public argument. Instead, reiterate politely once more that you are open to privately rectifying the problem either on the social platform or through another channel, such as email or telephone. If they continue to respond publicly rather than privately, let the issue rest.
If a user continues to be a problem and uses inappropriate language or offensive slurs, then you are well within your rights to block that person. Be aware—friends of the commenter may still be able to see their posts, but they will normally be hidden from new followers.
Negative comments can feel personal. It is important to recognize that, no matter what is said, the response must be professional and free from emotion.
Developing a Response Template
When it comes to social media marketing, there's no such thing as overpreparation. A response template is an excellent resource for those managing your brand's social accounts. It can be used to provide a consistent tone across all company communications, ultimately protecting your brand's reputation.
A response template is simply a list of appropriate replies to frequently asked questions or tricky situations. It details the right vocabulary to use, correct phrasings and any words to avoid and establishes brand rules for direct communication with customers.
Having replies thought-out and ready to go is sound PR practice. However, those managing the brand's social accounts must also avoid repeating the same response too frequently. Users will pick up on automated replies surprisingly quickly and are likely to view your brand as insincere, commercial or uncaring as a result.
The Takeaway
Whether you're managing your social channels alone or as a team, a clear and concise communications plan ensures you're prepared for every eventuality. Additionally, it protects your brand's reputation and delivers exceptional customer service.
Social Media Marketing and Search Engine Optimization
Search engines such as Google, Yahoo and Bing all use a variety of quality measures to help them assess and rank websites by relevance. There has been some debate over whether social signals are one such measure. In fact, Google's Matt Cutts confirmed that they were a factor in 2010, only to suggest three years later that was no longer the case.
While we may never know for sure, every ranking-algorithm change brings with it a new set of measures. Just because social might not be a ranking factor at the moment doesn't mean it won't become a major one in the future. This is one of the reasons why we recommend keeping SEO in mind when managing your brand's social channels.
Even if web search engines never consider your social interactions as a quality measure (in itself highly unlikely), many social networks are becoming increasingly sophisticated search engines in their own right. A social strategy that includes good SEO practices will, at the very least, optimize your brand's visibility.
Social Media and SEO Ranking
When other people value your content enough to link to it, that's a great indicator of quality. Consequently, backlinks have traditionally led the charge when it comes to off-the-page ranking factors.
It's easy to bag a few backlinks to your website by placing links from social channels, but do these have an impact on SEO? The answer is, "probably not." Brands linking to their content hardly provide an unbiased measure of quality. However, the amount of traffic arriving on a website almost certainly does, as do bounce rates and engagements. Drawing attention to your high-quality, original content on social media could boost your website's authority and ranking.
Social Shares
Google owns about 92%13 of the search share in Canada, so it's the primary search engine for which we optimize our client's websites. Google remains tight-lipped on whether social shares impact SEO, but there does appear to be some relation between shares and position in the rankings list.14 However, it is still unclear whether the shares actually lead to a higher position, or websites with a better position just naturally get more shares.
Bing15 and Yahoo, the less popular search engines, do consider social media engagement when ranking your website.
The bottom line is that any activity that highlights the authority and value of your brand to a search engine is well worth the effort. When you include social share buttons on your blog posts, you make it easy for people to share your content on their social channels. Businesses sharing your content on social media are sending out a brand signal to search engines that speaks to your brand validity, integrity and constancy. As a result, this helps increase your brand visibility and amplify any SEO benefits.
Social Reputation
The internet is a big place, and the quality of websites and social media profiles varies widely. Social media channels don't limit or scrutinize their users per se, and anyone can sign up for an account. This means that if external web search engines and internal social search engines alike are going to use social signals as a measure of quality, they need to be able to determine which profiles are worth noting.
Active, genuine profiles are desired, the kind with well-developed networks that regularly engage with them. "Fake" or poor-quality users are easy to spot—they will have very few connections and typically focus on promoting one product. Likes and social shares from these guys aren't worth anything to your social authority and may even damage it long-term.
Maintaining a good social reputation involves avoiding these low-quality profiles and delivering a genuine, valuable experience to your followers. A high level of social authority highlights the credibility of your brand to search engines and users alike. Concentrate on developing a large, engaged following and avoid "follow-for-follow" schemes, "like-ladders" or any activities designed to inflate your social network artificially.
The relevance and usefulness of the content you share will also have an impact on your social reputation. Great quality, targeted posts that attract a high number of likes, shares and traffic are indicative of quality. Even if they do not currently factor in rank, they indicate that your social media strategy delivers an excellent service that's valued by your followers.
Social Strategies to Boost SEO
Social media and online marketing will always be linked; they are both organic, inbound strategies with a significant bearing on brand visibility and perception. As such, several social strategies can be leveraged to make the most of known SEO ranking factors.
1. Link Building
High-quality content doesn't just give people on your social network something interesting to read. It also gives them valuable information to share on their channels. These shares increase your site traffic and boost authority. Moreover, they expose your content (and, by extension, your brand) to an even more extensive network of people who, in turn, may link to it as well.
2. Local Relevance
Thanks to the internet, even the smallest brands can compete on an international scale—but there are still advantages to thinking locally. Most social channels now feature geolocation tags, which are great for increasing your relevance among a local audience. They might even push your social pages or posts to the top of search engine rankings for location-specific terms.
The easiest way to make use of these features is to post pictures and content whenever your business takes part in a community event or visits a local trade show or festival. You can reinforce your relevance and authority within the community by targeting engagement from residents or interacting directly with other local businesses.
3. Brand Awareness
While developing brand awareness certainly won't hurt SEO authority, there is evidence to suggest that an increase in branded searches—users searching for your business by name—may actually deliver an SEO boost. If this is the case, then a great social media strategy that increases brand visibility and awareness will have a positive effect on SEO.
4. Ranking More Than Once
In their quest to be ever more useful, Google and Bing have both started anticipating a user's eventual needs by including additional information such as maps, videos, images, headlines and business reviews in their search results. Social profile pages are also up there, meaning that a well-optimized page and posts that include relevant keywords will give your brand yet another opportunity to rank.
The Takeaway
Search engines are committed to delivering the very best user experience, and SEO is simply the practice of highlighting how relevant and valuable your content is.
Whatever impact social media has on SEO, following good practices not only maximizes your brand's chances of ranking well, it also ensures the best possible experience for your users.
Your Turn
For some brands, social media is simply a box-ticking exercise. Many fail to recognize the importance of a comprehensive, well-considered social strategy—and in doing so, they limit the reach of their businesses.
Take the time to understand your audience, their expectations of key social spaces and why they use them. This information is essential for providing high-quality, original content. It is the cornerstone of a successful social media marketing strategy. It will help you to control the perception of your brand, enhance awareness and generate sales leads.
To guarantee a significant return on their social media marketing investment (both time and financial), brands must do three things. First, create original content efficiently. Second, monitor engagement metrics and sales funnel analytics. Third, be willing to adapt social activities in response. Understanding which measures are essential to the long-term success of your social strategy—and how they relate to your brand objectives—is no easy task. Navigating your way through this fast-moving, ever-changing world can be tricky.
No Worries, We Have Your Back
For most small businesses, it's simply not possible to hire a full-time specialist to establish performance indicators and adapt social campaigns to achieve maximum engagement. But you can still access the skills and expertise needed to devise and run a world-class strategy.
Are you looking for an expert to create fresh content and manage your social activities? Mindspin is ready to help reinforce your castle with a shining online presence. Specialists in business marketing, our expert social strategists know how to make your digital marketing strategy pay its way.
We may recommend that in concert with our content creation and sharing, at least one of your employees is trained to supplement our activity. While we manage the bulk of your social media marketing in conjunction with lead acquisition, advertising and other programs, we may encourage you to participate because you can quickly share more intimate happenings. For example, you can share photos and stories about clients engaged in your service, staff experiences and live event updates. Mindspin can continue to manage your social media content strategy, writing, design, scheduling and engagements and analytics – securing your social media kingdom.
---
Footnotes
https://mindspinstudio.com/wp-content/uploads/2019/10/Mindspin-Graphic-Design-Blog-14-2019-social-media-marketing.jpg
975
975
Mindspin
https://mindspinstudio.com/wp-content/uploads/2015/08/Logo-MindspinStudio.png
Mindspin
2022-10-02 15:28:00
2023-11-21 15:52:48
How to Brilliantly Rule Social Media Marketing